Hello Friends,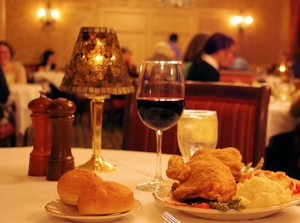 Ex Pat's relatives often visit the Beaumont Inn http://www.beaumontinn.com/ in Kentucky. They wrote us telling us of their latest trip there and I had to see the website. Well friends for the first time I was missing not being in America because this place is exceptional. It has won many awards and has even been recognized by James Beard.
"Be of good courage! We have a remedy" I told myself. Many years ago in my twenties I was fortunate to work for another great restaurant serving up beautiful southern American style food. This extraordinary place is The Juniper Valley Ranch in Colorado http://junipervalleyranch.com/ and for a summer all I did there was cook the fried chicken. They are south of Colorado Springs if you ever get in the area be sure to try the food. You will need a reservation and do not expect a broad selection. For more than 60 years they have been serving fried chicken, baked ham, all the sides, desert and soft drinks for one reasonable price. It was founded by a former broodmoor chef (member of the family) and they have kept his recipes just the same.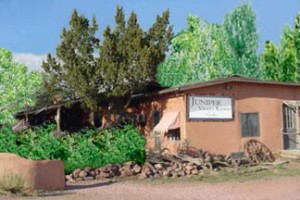 Armed as I was with this previous experience I came up with a recipe and I am about to share it with you. This chicken is as good as any I have tasted in my life. Soooo subtly mango, sooo crisp and good. Credit to Expat for encouraging a longer marinade. This was the turning point in the dish. This dish puts a tropical (Las Terrenas) impression on an old favorite. This recipe is not the same as Juniper Valley Ranch's but does take some inspiration. Simple ingredients list as follows.
2 Whole plump chickens
5 ripe (slightly soft) mangos
5 shots Rum "arrrrrgh"
2.5 cups flour
2.5 tablespoons salt
1 or 2 tablespoons pepper
1 cups of tropical juice – I used pineapple
a good amount of oil for frying – I used canola – the oil should cover at least half of the chicken if not all of it during frying
Instructions
Blend the flesh of the mango with the tropical juice and rum. Dont forget the rum! Drink a shot or two.
De-construct the chicken to fryer pieces and marinate them with the mango puree for two days. I know, two days, but its worth it!

Oh yeah that is mango fried chicken. Its not burned that is mango coming through the flour and caramelizing. Sooo good!

Combine your flour salt and pepper in a big bowl or something you you can dredge the chicken in.
Start the oil heating on high flame.
Your chicken will be covered in puree when the oil is very hot but not smoking completely dredge in flour mixture to thoroughly cover and place carefully one by one in the oil. Flip the pieces over once cook until deep reddish golden brown (CLICK ON THE IMAGE TO THE RIGHT TO SEE THIS DISH IN ALL ITS GLORY). Do not over fill the fryer but place as many pieces in as you can without stacking on top of each other.
If you have never deep fried work with someone who has. If you start a fire put it out with a thick cloth never water.