UPDATE: Super Pola in Las Terrenas hosts a FRUITS & VEGETABLES SALE on Tuesday and a MEATS SALE on Wednesdays. The savings are significant and we shop these days.
How late is Super Pola Las Terrenas Open?
Monday to Friday: 8:00 a.m. to 10:00 PM
Sunday and Holidays: 9:00 a.m. to 8:00 PM
Super Pola Las Terrenas Phone: 809-472-4444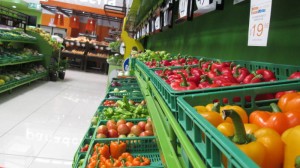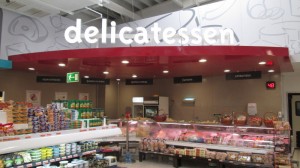 We are happy to see a large supermarket come to Las Terrenas. Super Pola has
everything you would expect a modern, quality supermarket to have. We are not sure how this will effect the established supermarket Lindo. Is there room for two supermarkets in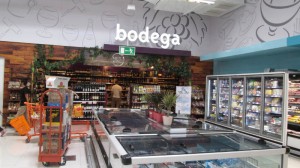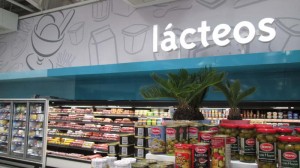 Las Terrenas? We will see. We will definitely continue to shop at the local small
markets for our fresh fruits and veggies because we appreciate them and hope they stay around.
But we are thrilled to have a modern supermarket in our little town. Here are some photos from inside the place.